Why do we care for clothes?
Today, 90% of our clothes are not being used to the best of our ability, and we are still using the old-fashioned clothing care methods of the 1950s. Our clothes are thrown away, and about a quarter of our clothes come from the wrong way of care after we buy them.
Now, allsing's approach to the care of delicate clothing is no longer tightly tied to the traditional way. No longer afraid to put wool, down, silk into the washing machine or dryer.
Prolong the life of clothes, so as to spend less and waste less resources.
What is a clothes dryer?
In 1930, J.R. Moore successfully developed the electric drying device. In 1938, Hamilton company produced Moore's dryer and put it into the market.
The clothes dryer is a kind of household appliances which uses electric heating to make the moisture in the washed clothes evaporate and dry immediately.
Types of clothes dryer
Wardrobe dryer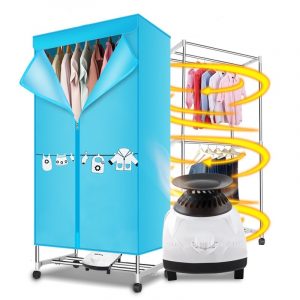 Features:
It is a clothes dryer when it is in operation; it can act as a wardrobe when it is not in operation
Static dry clothes, dry clothes process to avoid mutual friction and wrinkle, damage
PTC heater is used for heating
Air vented clothes dryer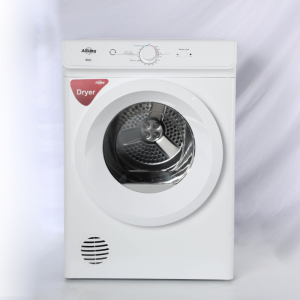 Features:
Rely on PTC or electric heating
Uniform and rolling drying of clothes with high efficiency.
Eliminate secondary pollution, isolate clothes from the outside, and prevent dust and insect bacteria from invading. 4. High efficiency sterilization: when the dryer works normally, the maximum internal temperature can reach 60 degrees, and 99.3% of bacteria can be removed.